How Can I Find The Source Of Water Damage In My Hermitage/Donelson Home?
6/13/2022 (Permalink)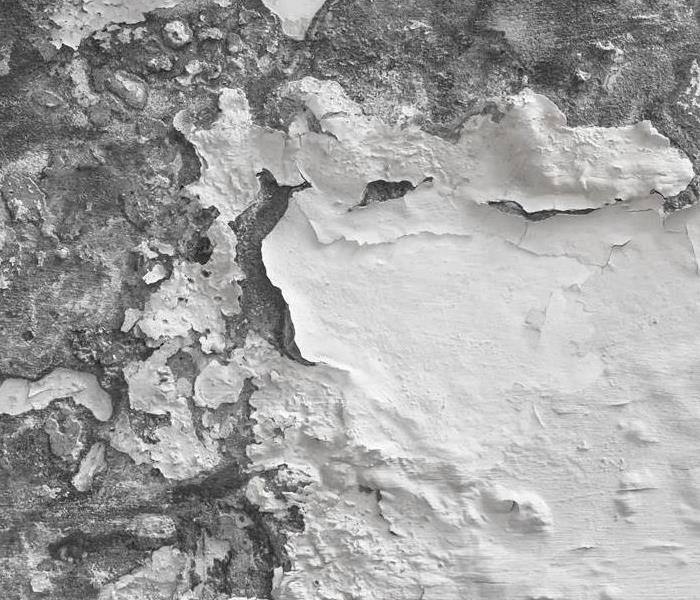 Cracking and peeling paint, warped wood, or that telltale mildew smell are all signs of a water leak somewhere in your home. You must find the source of that leak now that water damage is occurring, but where do you start?
Remember, water flows downward, so the source of the leak is often not going to be in the exact location as the signs you find. Signs and symptoms may not take you directly to the source of the leak, but they will give you a good indication that you are in the right area.
Where Should I Start When Searching For A Water Leak In My Hermitage/Donelson House?
Some tips for you to use in searching for water damage sources:
If you think your leak is coming from either the kitchen or bathroom, start your investigation by opening the cabinet doors under the sink. Look for any signs of moisture at the joints in the pipes. Remove everything from the base of the cabinet and look for water stains, dampness, corrosion on pipes, mold or mildew, and buckled or peeling material. All of these are a good indication of a water leak.
You will have to expend more effort to determine the source of leaks from your ceiling, floor, or walls. Start by examining the flooring around fixtures and appliances that use water, such as toilets, bathtubs, dishwashers, and refrigerators. Reasonable indications to watch for include cracked or warped flooring and spongy spots on the floor.
Be sure to carefully examine the walls and ceilings of rooms located directly beneath bathrooms and kitchens. Any stains on the ceiling or walls or bubbling or peeling paint indicate moisture where there it shouldn't be. Before ripping your walls and ceilings apart to find the leak, have a professional restoration company like SERVPRO verify the location.
What Can SERVPRO Do To Help Me Recover From Water Damage?
We are water damage restoration specialists here at SERVPRO of Hermitage/ Donelson.
We have the advanced technology, equipment, and know-how to help restore your Hermitage/Donelson home to its original state.
Our technicians at SERVPRO of Hermitage/ Donelson can quickly extract the water from your property and begin the drying process while dealing with any mold growth.
Please refer to our Water Damage Tips—Until Help Arrives Guide and follow these tips to protect yourself and your property.
From water damage restoration to sewage cleanup, we are the team to call when you face a disaster. SERVPRO of Hermitage/Donelson offers fast 24-hour emergency service, so we can be on-site right away to start your recovery process!
This franchise is independently owned and operated.