What Steps Should I Take After A Storm Has Damaged My Home?
11/9/2021 (Permalink)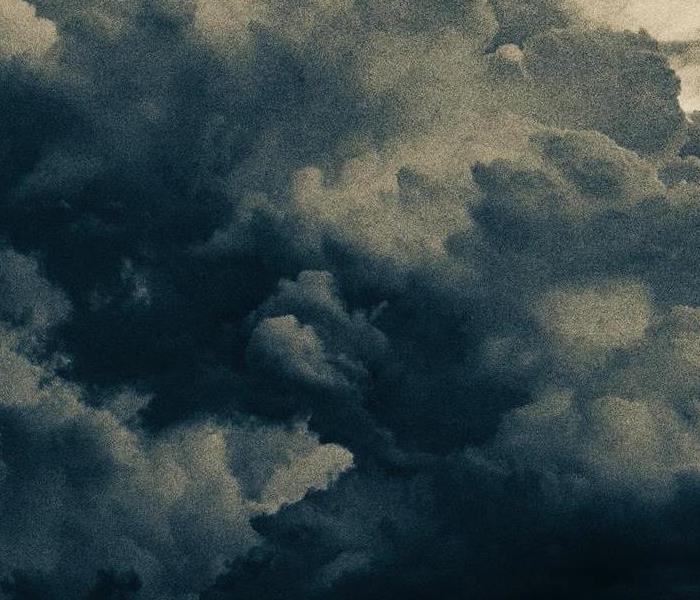 In a storm damage restoration situation, immediate action is vital. With over 1,700 U.S. and Canadian Franchise locations, SERVPRO of Hermitage/Donelson can quickly get to any size of emergency. Rapid response helps to minimize the damage to your home and the cleaning and restoration costs.
When a storm has damaged your home, call a professional restoration company like SERVPRO!
What Should I Do If I Have Experience Flooding After A Storm?
What To Do After Flooding:
Remove excess water by mopping and blotting.
Wipe excess water from wood furniture after removal of lamps and tabletop items.
Remove and prop wet upholstery and cushions.
Place aluminum foil or wood blocks between furniture legs and wet carpeting.
Turn air conditioning on for maximum drying in summer.
Remove colored rugs from wet carpeting.
Remove art objects to a safe, dry place.
Gather loose items from floors.
What NOT To Do After Flooding:
Don't leave wet fabrics in place. Hang furs and leather goods.
Don't leave books, magazines, or other colored items on wet carpet or floors.
Don't use your household vacuum to remove water.
Don't use television or other household appliances.
Don't turn on ceiling fixtures if the ceiling is wet, and keep out of rooms where ceilings are sagging.
What Storm Damage Restoration Services Does SERVPRO Offer?
SERVPRO handles all the different types of restoration you may need. Here are two essential services:
Contents Restoration
SERVPRO of Hermitage / Donelson specializes in restoring contents damaged by storms and other water damage events. Our commitment to "restore" versus "replace" can help you save money and preserve your irreplaceable keepsakes. We pretest your contents to determine which items can be brought back to their original condition. We utilize several methods of cleaning your contents, including:
Dry Cleaning - Used for cleaning light residues or to pre-clean.
Wet Cleaning - An effective cleaning method for removing moderate to heavy residues.
Spray and Wipe -Effective for items that can't withstand cleaning.
Foam Cleaning - Used for upholstery fabrics that might shrink or bleed if cleaned.
Abrasive Cleaning - Involves agitation of the surface while being cleaned.
Immersion Cleaning - Contents are dipped into a bath of the cleaning product.
Move-Outs/Pack-Outs
If your home requires extensive restoration or cleaning, SERVPRO of Hermitage / Donelson can conduct an organized, efficient move-out of the affected area. A move-out will provide several benefits, including:
A quicker remodeling process
Protecting items from potential damage
Protecting contents from further on-site damage
We will work with you to coordinate the move-in according to your needs when your restoration is complete. The services offered upon move-in may depend on your insurance coverage.
You can learn more about our storm damage restoration services by visiting our website. We handle emergencies and disasters of all types and sizes, such as mold remediation, odor removal/remediation, and more.
We can get your home or business Certified: SERVPRO Cleaned, too.
This franchise is independently owned and operated.