Can I get a mulligan?
10/25/2018 (Permalink)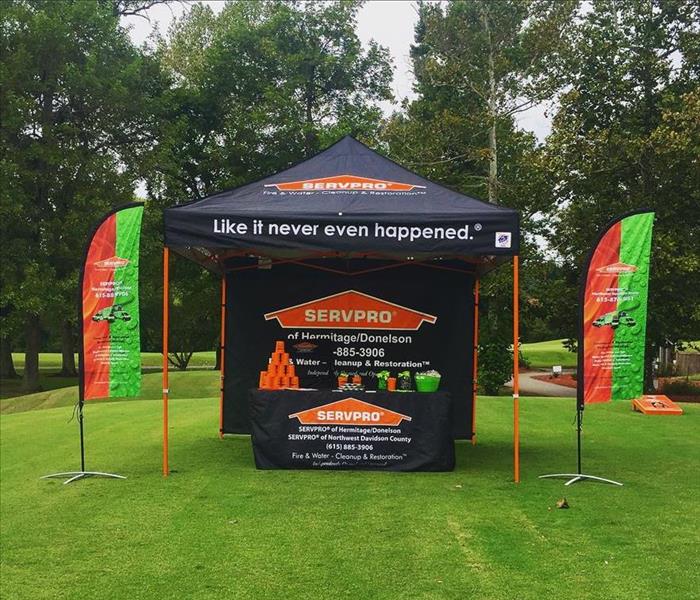 Thank you to the Donelson Hermitage Chamber of Commerce for throwing another fun and exciting Golf Tournament. We appreciate all that the members of the chamber do for the community of Donelson and Hermitage.
Though we did not win, we definitely had great fun and were able to do some great networking. We were set up on the 16th hole and supplied the players with drinks and mid-course snacks. For ones that were waiting to tee off, we played a competitive corn hole game for prizes. We have SERVPRO tees, divot tools, and ball markers that we give out every year so make sure to stop by and grab your supplies next time!
We are looking forward to next year's golf tournament and we're coming to take home the gold!